Le Figaro article from Maud Vidal-Naquet
Western Crete can be discovered from its capital with Venetian influences, the starting point for sublime beaches and the gorges of Samaria.
La Crète occidentale se découvre depuis sa capitale aux influences vénitiennes, point de départ vers des plages sublimes et les gorges de Samaria. Notre guide de voyage.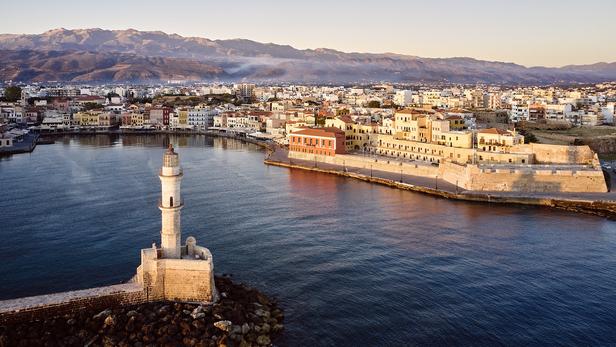 Appelez-la La Canée, les locaux disent aussi Hania ou Chania. Une chose est sûre: on ne peut avoir qu'un coup de cœur pour la plus séduisante ville de Crète, qui est une destination à part entière pour les amoureux de la Grèce. S'enroulant autour de son charmant port vénitien et protégé par des murailles, son centre historique est un paradis pour flâner sur les quais et dans ses ruelles. Longtemps capitale de l'île, elle est couverte de monuments ottomans, vénitiens, juifs et grecs.