Arcus suites commitment to you,
our guests, as we navigate through corona virus (covid-19) pandemic

We are actively monitoring the novel corona virus (COVID-19) updates from the World Health Organization and the Hellenic (Greek) Ministry of Health, and will continue to respond based on the best advice of governments, public health authorities and medical professionals.

In compliance with the Greek government measures, to stop the spread of the corona virus, all Greek lodges will remain temporarily closed until May 30th.
As it has always been, the safety and security of our guests and team members remains our highest priority. We are doing everything we can to ensure your travel safety and provide maximum flexibility as the situation around novel corona virus (COVID-19) continues to evolve.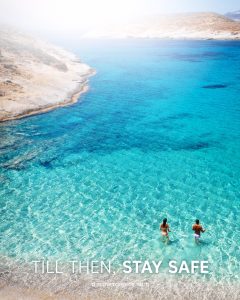 If you have made a reservation until April 30th you can postpone it (according to availability) until the end of October of 2021 (18 months) without penalty or extra charge.
Your Travel Flexibility
We remain committed to offering you flexible booking options. Given these unique circumstances we are making additional adjustments to our individual booking policies to give you extra peace of mind:
Existing Reservations. All reservations – even those described as "non refundable" that are scheduled for arrival before 30 April 2020, can be postponed without any penalty or extra charge, for new reservation dates, for accommodation any time until the 31 December 2021 (21 months from today).
New Reservations. Any reservation you make, even those described as "non-refundable", that are booked between today and 30 April 2020 for any future arrival date, can be changed or postponed at no charge up to 48 hours before your scheduled arrival.
All postponed reservations will be re-confirmed depending on our availability for the new dates.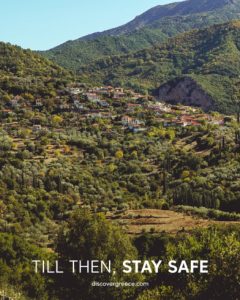 Your Travel Safety
We take great pride in maintaining the highest standards of cleanliness and hygiene to ensure the health of our staff and guests, minimizing any risk. In response to the corona virus, we have taken additional measures developed in consultation with global and local public health authorities, including the World Health Organization and Hellenic (Greek) Ministry of Health, to make our cleaning and hygiene protocols even more rigorous:
Our personnel are receiving ongoing briefings and enhanced operating protocols.
All Housekeeping staff service and clean/sanitize guestrooms each day.
All "high-touch" areas are now being treated with additional disinfectant/sanitizer on a daily basis (public door handles, etc).
We will continue to adjust food and beverage service in accordance with current food safety recommendations.
We have increased the deployment of antibacterial hand sanitizers.
Hand sanitizer is available in the common areas for your use.
Travel-sized bottles of hand sanitizer are available in each room. You are welcome to take these bottles with you.
In addition to the above, we remain available to answer any specific questions you may have.
Once again, thank you for choosing us.
Till then stay safe