As we are counting down for the new year, in the Greek island of Crete, we Cretans have unique traditions to celebrate the new year arrival.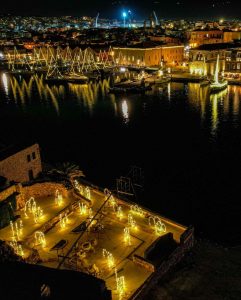 Saint Vasilis or Agios Vasilios (a Greek version of Santa Claus) is coming around bringing presents, traditionally at New Year's Day ( 1st day of the year).
Vasilopita (Agios Vasilios cake) the special cake of New Year's day is an ancient Greek era tradition. It is a sweet cake baked with"flouri" a hidden coin inside.
Families in Crete are making a special cutting of Vasilopita (the cake) and offering the pieces with a particular order. Christ symbolically is taking the first slice of cake and it is kept aside, second is also set aside for the household, and then pieces are given in a certain age order to everyone present. It is said that all the luck of the year is for the person who has the coin in his/her cake piece, from the gathered group.
Podariko (the first foot – person that would enter the house) After the frist minute of the new year, on New Year's Eve, they will ask a close friend or relative, whom they consider lucky, to be the first to come into their house. Very often, a children is preferred, for this special practice as children's hearts are free of malice and envy and considered innocent. The house would follow the good or bad ome,n for the whole new year following "podariko" of the person who had first entered the house.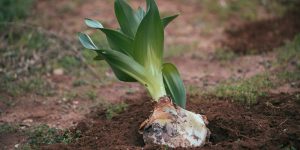 Hanging of the "Askeletoura" (squil scilla maritima) commonly called the sea onion, a very old Cretan tradition said to have started in the 6th century BC. This wild plant is not eatable from the animals as it is poisonous and cause a rash in contact with the skin. This plant is special as even after it's pulled from the soil, it continues to bloom and produce new leaves. Cretan's believe this long surviving power can be transmitted to humans. That's why around New Year they would hang the sea onion in their home.